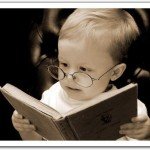 This page contains links to help anybody interested in studying music psychology. Since my experience is confined to the UK I will comment on UK courses mostly, but as I learn more about worldwide courses (I'm going to ask around!) I will add the details here. I got a lot of info from SEMPREs website too.
I have written blogs that answer frequent questions about studying music psychology:
——————————————————————————————————————–
There is not much music psychology at UNDERGRADUATE degree level, as it is still a specialist discipline. Some exceptions include:
1) The University of Sheffield: This University offers music psychology at all undergrad levels, and not just to its own honours students. As far as I know this is the most unique and flexible of the UK offerings at undergrad level. Year 1 students can take a 10 credit module ("Sound and Science") which offers an introduction to music psychology. This module is open to students from other UG Year 1 programmes as well. At Years 2 and 3, 20 credit modules are offered in "Music Perception", "Music Psychology in Everyday Life", "Psychology of Performance" and Year 3 Music students can conduct their own empirical studies for their 20 or 40 credit dissertation.
2) Goldsmiths, University of London runs an optional module in the third year of its psychology program called 'Psychological Approaches to Music', which is an excellent course which is run by the world expert Professor Pam Heaton.
3) Keele University has a number of options as part of its psychology degree including 'Research in Music Psychology', 'Special Topics in Music Psychology', 'Music Technology' and 'Research in Music Psychology for MSc'. These courses are run by Dr Alex Lamont.
4) Musicology in Graz is a Bachelors and a Masters program that is offered jointly by the University of Graz (Karl-Franzens-Universität Graz) and the University of Music and Dramatic Arts in Graz.. As well as the study of music this course offers modules in music psychology and acoustics, but be aware that the majority of this course is taught in German.
5) Heriot Watt University in Edinburgh has a psychology of music module in fourth year as part of their undergraduate (Applied) Psychology degree. It's focused on the social and applied aspects of music psychology.
6) The University of Leeds: Level 2 BA Music students have the option of a 20 credit module entitled "Psychology of Listening and Performance". Level 3 BA Music students have the option of the 40 credit module "Music Psychology", and are also able to conduct a psychological study in the area of music for their 40 credit dissertation if they wish. (Thanks to Charlie Heslon for this info)
7) Bath Spa University:  Bath Spa University offers a combined degree and has an option module in the third year of the music degree run by Prof Roger Heaton (20 credit) and a portion of the Music Analysis module (optional in second year, also 20 credits) is devoted to a range of music psychology topics (Thanks to Michael Longden for this info)
8) Manchester Metropolitan: Runs a combined undergraduate degree.
9) St Andrews: Psychology of Music module (PS4083, Dr I Jentzsch) This advanced level module aims to introduce students to psychological processes underlying music perception, cognition and performance. The relationship between musical phenomena and mental functions will be illustrated. The module will cover different aspects of music perception including psychoacoustics and sound perception, music cognition including music memory emotion and expectancies, skilled performance as well as abnormalities in music perception and performance. The module will be taught in the form of seminars including student presentations. Emphasis will be placed on the development of critical thinking and the ability to relate conceptual debates in psychology to issues in the real world. Prerequisites Available only to students in the second year of the Honours programme
10) The University of Uppsala in Sweden offers music psychology courses at undergraduate level in their excellent research group. It is possible to study music psychology (Musikpsykologi) at their psychology department, but precisely which courses are offered varies from year to year, depending on the resources. The default language is Swedish. For further information, please contact Patrik Juslin on patrik.juslin = at = psyk.uu.se
11) Chichester University (UK) offers a joint honours undergraduate degree in psychology and music and wellbeing. Info can be found here on the well established 'What Uni?' site: http://www.whatuni.com/degrees/courses/Degree-details/Psychology-and-Music-and-Well-Being-BSc-Hons-course-details/55750424/5487/cdetail.html
——————————————————————————————————————–
At MASTERS level your choice of dedicated courses increases considerably. There is enough choice now that you can afford to specialise depending on your interest, be it more in the study of music, cognition, acoustics or neuroscience, although most courses offer a mixture of all topics.
1) The Department of Music in the University of Sheffield (UK) offers a site-based MA in the Psychology of Music (I did this course myself and it is brilliant!), two distance-taught programmes (MA Psychology for Musicians, and MA Music Psychology in Education), and a doctoral programme. Modules include 'Music in Everyday Life', 'Psychology of Performance' and 'Research Methods in the Psychology of Music'. Contact Stephanie Pitts for details.
2) Goldsmiths run an MSc programme that focuses on both the biological and cognitive aspects of musical behaviour. The MSc is run by Dr Lauren Stewart and Dr Daniel Mullensiefen. The program is highly interdisciplinary and draws on expertise from leading figures in the field, in areas ranging from music cognition, cognitive neuroscience, and computational modelling.
3) The Schools of Human and Life Sciences (HALS) and Education at Roehampton University (UK) offer integrated MSc/MA and MA programmes in Applied Music Psychology and Applied Music Education, and MPhil/PhD degrees. The Masters courses cover a wide number of perspectives in music psychology, including developmental, social and cognitive.
4) The University of Edinburgh recently launched a masters in 'Music in the Community' which is run by Dr Katie Overy. This programme provides a context and support for advanced development in personal creativity and community music skills. It brings together practical work in the community with new and relevant research in the biological, psychological and social sciences.
5) The University of Leeds now offers a Taught Postgraduate music psychology programme: MMus Applied Psychology of Music (Thanks to Charlie Heslop for this info)
6) The University of Florida runs a masters of music in Music Education and has made the following info graphic to attract your attention.  More information can be obtained by visiting the course website.
7) The Royal College of Music runs a masters in Performance Science  for people who are motivated to gain a scientific understanding of how music is performed, taught, created, and perceived, including performers and educators aiming to progress their current careers through continued professional development. For further details, please see the programme website www.rcm.ac.uk/msc or contact Professor Aaron Williamon, Head of the Centre for Performance Science at awilliamon@rcm.ac.uk.
8) The Department of Music at the University of Jyväskylä, Finland, is happy to announce the next application round for our Music Psychology Training, which consists of two International Master's Degree Programmes.Next Application Round begins December 2, 2013. DEADLINE for applications is February 14, 2014 (for studies to begin in September 2014). For further information, please visit: http://www.jyu.fi/mpt
——————————————————————————————————————–
Postgraduate Modules/Doctoral Programs – the following courses are not dedicated to studying music psychology specifically but contain excellent specific modules that you can opt for as part of your wider study. Alternatively they offer doctoral programs thanks to the presence of leading music psychology academics on staff.
My own University, The University of Sheffield, offers PhDs in Music Psychlogy through the Music, Mind and Machine group. We are the largest music psychology research group in the country with 4 full time members of the teaching staff dedicated to a range of music psychology interests including music and wellbeing, music and education, and music and mind (Dr Victoria Williamson, Professor Nicola Dibben, Professor Stephanie Pitts and Dr Renee Timmers). If you have an idea for a music psychology related PhD then get in touch with us!
1) The Department of Music in the University of Leeds (United Kingdom) offers a doctoral programme in music psychology. The language of study is English. There are courses in 'Music Perception', 'Music Performance', 'Ensemble Coordination' and 'Electroacoustic Music' .
2) The Centre for Performance Science (CPS) at the Royal College of Music (UK) offers an MMus in Advanced Performance and a doctoral programme in Performance Science. The language of study is English. This course comes very much from a musicians perspective and covers areas such as 'Music psychology and physiology', 'Musicians' health and wellbeing', and 'Acoustics and psychoacoustics'
3) The Department of Psychology in Keele University (United Kingdom) offers an MSc in applied psychological research methods which features modules in music psychology, and PhDs in music psychology. The language of study is English. Courses include 'Development of Musical Skills and Understanding, 'Social Psychology of Music' and 'Music Teaching and learning'.
4) Royal Northern College of Music, Manchester has MPhil and PhD programs in music that contain modules in Music Psychology – including both quantitative and qualitative research in the fields of expert music performance and training; music education and pedagogy; music and health.
5) The Faculty of Music in the University of Cambridge (United Kingdom) offers an MPhil in Musicology and a Doctoral program that contains options for modules in 'Music Perception' and 'Music and Cognitive Development'.
6) The Music Psychology Training unit (University of Jyväskylä, Finland)  program consists of two master's degree programmes
•    Music, Mind & Technology
•    Music Therapy
The degree programmes are taught in English, consist of 120 ECTS credits, require two academic years of full-time study, and are tuition free. The application period will be between December 1, 2015 and January 22, 2016:
MUSIC, MIND AND TECHNOLOGY (MMT) is an international master's degree programme that aims to:
•    Acquaint you with the main areas of contemporary research into music perception and cognition
•    Familiarize you with the methods and equipment used in various applications of music technology
•    Provide you with the skills needed for designing, executing and reporting empirical investigations
•    Supply you with the knowledge and skills needed for PhD studies.
•    Application guidelines for MMT can be found at: https://www.jyu.fi/en/studywithus/programmes/music-mmt
MUSIC THERAPY (MT) is an international master's degree programme that aims to:
•    Acquaint you with the main areas of contemporary music therapy and music psychotherapy research, theory and clinical practice – in particular on psychiatric and neurological perspectives
•    Familiarize you with strategies, methods and equipment used in different clinical research designs
•    Provide you with skills needed for designing, executing and reporting investigations
•    Supply you with the knowledge and skills needed for PhD studies.
•    Application guidelines for MT can be found at: https://www.jyu.fi/en/studywithus/programmes/music-mt
To be continued…