Hello Dear Reader,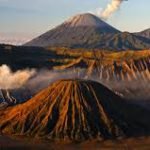 Today the temperature has really begun to drop and for the first time I am working in front of a roaring fire in the middle of the day. Winter is surely creeping up on Yorkshire finally.
My heightened awareness of this change may have something to do with the fact that I spent Sunday filing away my 2016 photos and reflecting in particular on my week in Lanzarote, a location my dear Spanish husband picked as it is, on average, the warmest place in Europe in winter. And it was when we visited in November. A very pleasant 25 degrees most days.
Lanzarote has an absolutely stunning volcanic landscape, great fun to explore. The fire mountains were a highlight, well worth a visit if you ever find yourself on the island.
However, Dear Reader, thoughts of holidays must be put away for now so I can focus on the next 10 weeks of work before I go on maternity leave; luckily I have my fire and my beloved blog to cheer me through the transition to UK winter and the large pile of 2017 jobs awaiting my attention.
As part of my work this week I get some carved out time to focus on one of my favourite research projects, that which I share for at least the next 2 years (thanks to generous funding from the Swiss National Science Foundation) with my collaborators from The Lucerne University of Applied Sciences and Arts, in particular my wonderful research 'partner in crime' Dr Elena Alessandri.
It is all thanks to Elena that I was introduced to the fascinating world of analysing music critique, in particular written reviews of recorded music performances.
From Elena's research we know a great deal now about the rich history of such music review in relation to classical piano repertoire. She was the first to take an in depth look at what critics actually write about and what they want from a great recorded piano performance.
Building on this work, Elena and I are working on a new challenge, the first study to look at how music review is received by classical music listeners from around the world. We have questions like these in our minds: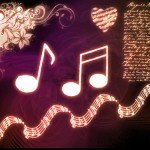 What kind of reviews do people read/ listen to? What is the place of professional written review amongst the multiple opinions offered across music platforms and social media? And ultimately, what do people think makes for a convincing argument when pondering "to listen or not to listen?'"
We would love to hear your views! If you have listened to any recording of classical music in the past few weeks then please follow the links below to our survey.
We have created an English and a German version of our survey to reflect our joint institutions.
The survey takes approximately 25 minutes and we offer a generous prize draw! Up for grabs are five Amazon vouchers of £45 and three of £20 (or the closest fully upward rounded denomination in the chosen Amazon currency).
English version – https://hochschuleluzern.eu.qualtrics.com/SE/?SID=SV_erP2mQ4IRpHCSJn
German version – https://hochschuleluzern.eu.qualtrics.com/SE/?SID=SV_bmicEeLWnluU5Wl
The survey is hosted in Qualtrics, which is an internationally renowned secure data service used by many top companies and universities so you can be assured of data confidentiality and anonymity.
This is the first ever study to explore musical opinion in this way and your feedback will help us generate positive impacts on training and music education, as well as enhance our wider understanding of music aesthetics and expression.
Please pass on the links and this blog to anyone and everyone who you think might be interested. The more data we gather the more we can get a true picture of the fascinating questions surrounding the role of music critique to help both musicians and writers.